Persuade people to get vaccinated
Corona Bee is a digital game that challenges the myths and misconceptions that stop people getting vaccinated. It improves uptake by engaging and informing people on their mobile phone or PC.
The game works on any device and takes only minutes to play making vital public health information accessible to everyone.
Corona Bee offers a simple call-to-action: Get Vaccinated!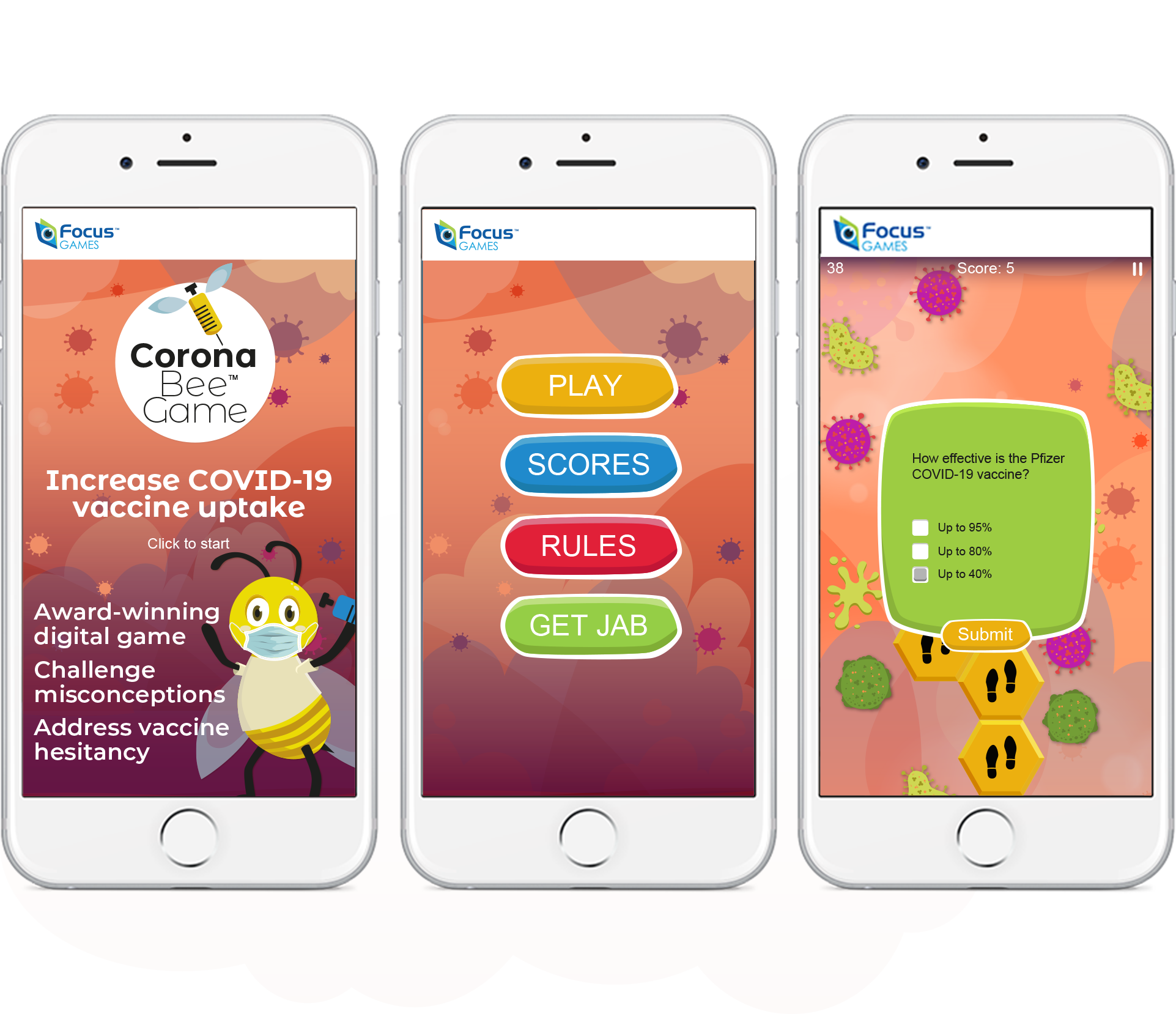 It is effective
Prime Life Ltd, a UK care home provider, is using the game with staff members. Here is 'real world' feedback that demonstrates Corona Bee's impact on vaccine awareness and vaccine hesitancy:
➣ Did the game help you understand the vaccines better? 80% Yes
➣ Will you share what you have learned with your friends and family? 85% Yes
➣ If you did not plan to get vaccinated, has the game helped to change your mind? 50% Yes
Customised games
For just £1,000 we can create a customised version of the game for your organisation. It gives everyone unlimited access to the game.
We add your logo, your messages and links to your internal resources. We also provide poster templates to help promote the game. We manage all the IT on your behalf. A customised game can be launched in a few days.
Evidence-based intervention.
Corona Bee Game is a version of the award-winning Flu Bee Game that has been widely used by NHS trusts and care homes since 2016 to improve flu vaccine uptake:
➣ 81% enjoyed playing the game
➣ 33% improved perception of flu vaccination
➣ 84% with 'vaccine hesitancy' changed their minds
"…knowledge, likelihood to get the vaccination and likelihood to recommend the vaccination to patients and the public had improved after playing the game…an innovative learning tool which has been associated with highly statistically significant improvements in knowledge."


- Dr Gary Mitchell, Queen's University Belfast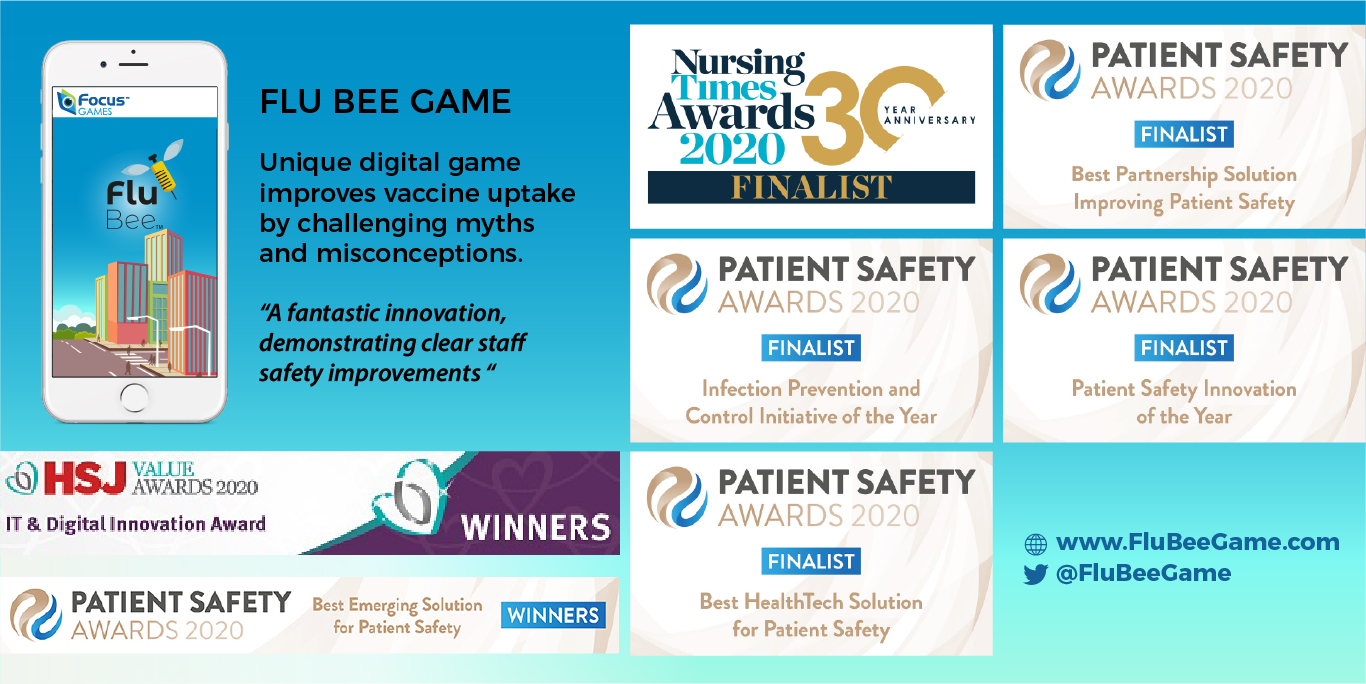 If you would like to see the results from independent studies and surveys of Flu Bee Game please follow this link: flubeegame.com/evidence.html
Get in Touch
If you would like to discuss using Corona Bee Game in your organisation please contact Andy Yeoman at Focus Games Ltd andy@focusgames.com
Or call: 0141 554 5476
If you would like to learn more about the COVID-19 vaccination programme in the UK please visit this NHS website: nhs.uk/conditions/coronavirus-covid-19/